I will not be breeding Betta's in 2005.
1/18/04 the male put eggs in nest, 1/20/04 got fry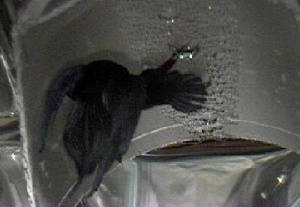 Blue male Blue female breeding. (betta)
2/1/04 Breeding.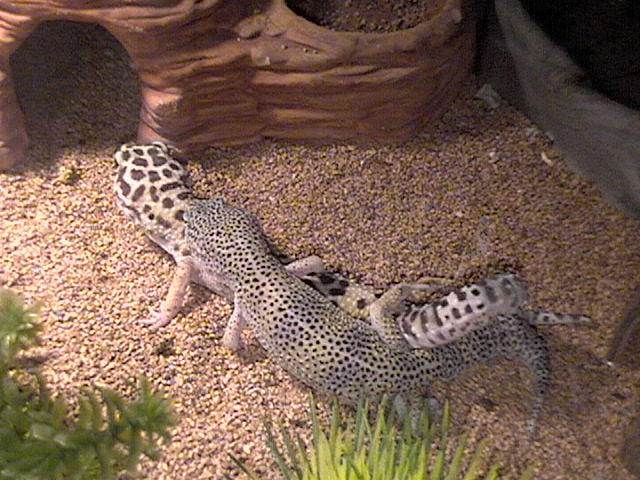 Yellow female Spotted male, breeding Leopard Geckos.
I am still a leopard gecko breeder and I have a leopard gecko web site. It's called

Leopard Gecko Gold

.
"MICE BREEDING"
BUCKS (males)- Ulrich (white/black)
DOE'S (females)- Aelita (white/gray), Yumi (black), Sissy (white), Fawn (Fawn with white mark on head), Candy (broken marked fawn).
| | | | | | |
| --- | --- | --- | --- | --- | --- |
| | | | Date of birth | Male, Female | Litter # |
| | | | 0 | 0,0 | 1 |
| | | | 0 | 0,0 | 1 |
| | | | 1/05/05 | 4,6 | 1 |
| Fawn | Ulrich | 0 | 0 | 0,0 | 1 |
| Candy | Ulrich | 0 | 0 | 0,0 | 1 |